Accommodations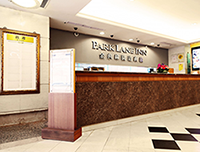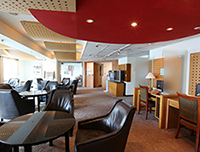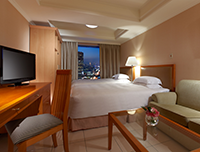 Location:
A life center filled with culture, leisure, shopping and transportation.
Just a 5-minute walk away from the National Museum of Natural Science, the Botanical Garden, SOGO Taichung and Park Lane by CMP, Park Lane Inn is a complete life center that allows one to get a good taste of Taichung's culture and beauty. It takes 10 minutes by car to reach Taichung's eminent tourist attractions, 20 minutes to reach Taichung Train Station and Taiwan High-Speed Rail Wurih Station and just 30 minutes to reach Taichung Ching-Chuang-Kang Airport, satisfying all your dining, shopping, living and touring needs in the shortest amount of time.
Reservation:
The room type that
The Park Lane Inn
offers to this seminar is the double room (two small beds). If the attendees including the professors, students, and guests have the needs of staying in The Park Land Inn, please leave your name and staying dates and email to Miss Chen. Also, please pay for your bills of accommodation when you register for the seminar.
Transportation:
From National Highway No.1 Taichung Interchange to The Park Lane Inn
Exit off Taichung Interchange (Taichung/Shalu) and drive towards downtown along Taiwan Boulevard making a left at Jiansin Rd. Approximately a 20-minute driving distance.
Transportation Information to The Park Lane Inn Form THSR Taichung Station
Taiwan High-Speed Rail shuttle buses are free with Easy Card and iPass ONLY.
Come out from Exit #5 or #6 at the lobby level of THSR Taichung Station and take the escalator to the bus terminal on the 1st floor.

Come out from Exit #6 to take the THSR Shuttle Bus at bus platform #159 and get off at the Splendor Hotel Taichung Station, which is very close to SOGO Department Store. (Bus route direction: THSR Taichung —Taichung Park)

Bus service operates from 6:35 AM to 00:10 PM and departs every 15 minutes. It will take about 30 minutes to Taichung city.

The guests may pay the shuttle fee in cash if they do not have either Easy Card or iPass. The full fare tickets of the Taiwan High-Speed Rail shuttle buses are NT$25; the half fare tickets of the Taiwan High-Speed Rail shuttle buses are NT$13.
It takes around 20 minutes to reach the hotel by taxi. The Taxi fee will be approximately NT$330.

From Taichung Train Station to The Park Lane Inn

Please ride on any one of the routes 300-308, and get off at National Museum of Natural Science.

From Taichung Ching-Chuang-Kang Airport to The Park Lane Inn

Please ride on route

302

and got off at National Museum of Natural Science. It takes around 30 minutes to reach the hotel by taxi. The Taxi fee will be approximately NT$550.

View The Park Lane Inn in a larger map Contact to The Park Lane Inn